To browse and select which bettors to follow, select to the Follow tab on the bottom navigation of the app. Once you're on the Follow tab, select the Explore Users icon in the top right-hand corner. Here you will see 3 categories titled Verified Experts, Hot Streak Bettors, and Popular Bettors.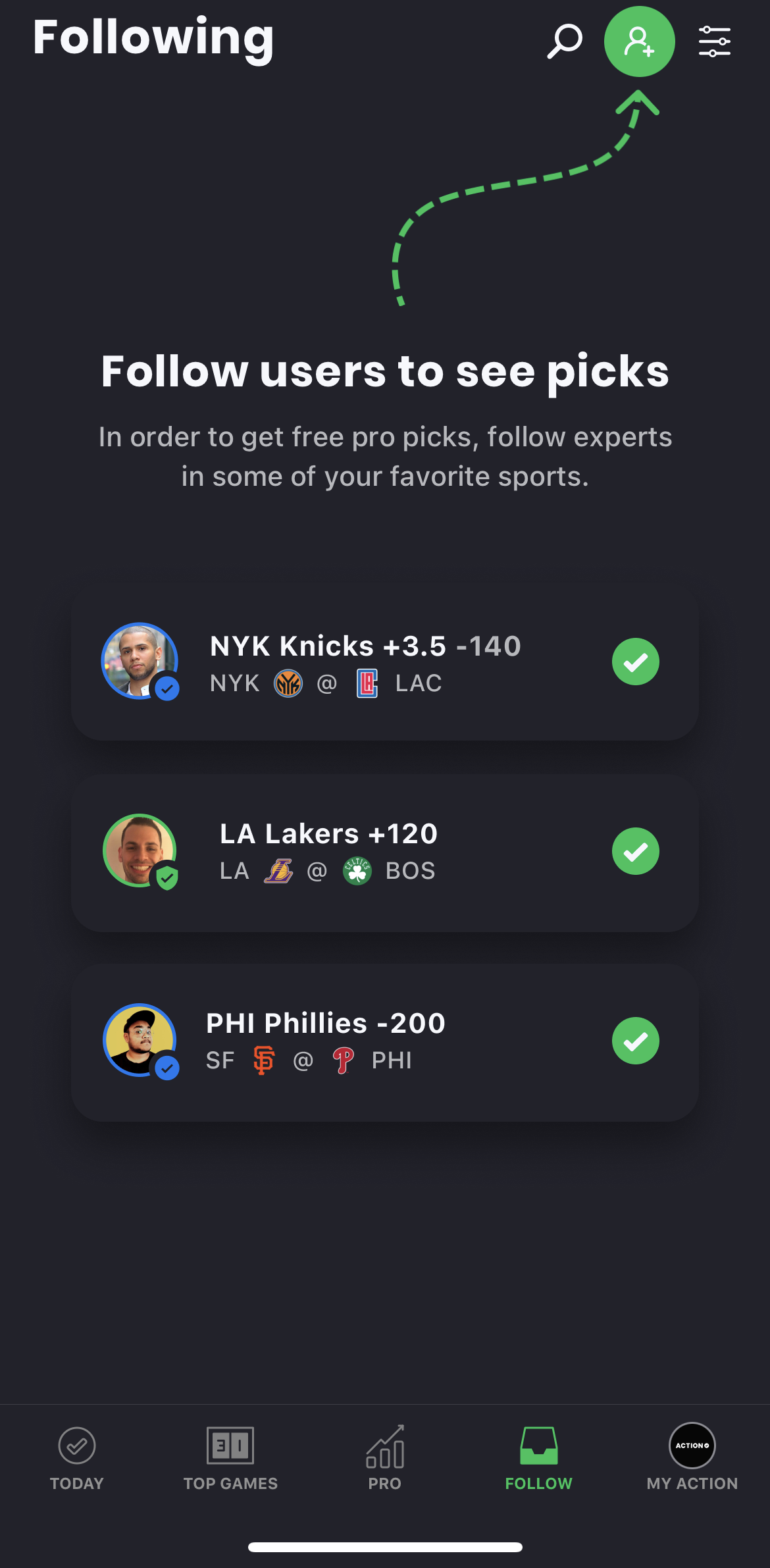 You can also click into a Verified Expert's, Hot Streak Bettor's, or any other Popular Bettor's profile to view their pending bets, futures, and historical performance—which is broken down by time period and sport-by-sport results.

If you'd like to receive notifications when a Verified Expert submits a pick, you can do so by navigating to the user profile, clicking on their username at the top of the page, and selecting Manage Alerts in the pop-up window. This is where you will be able to specify whether you want to receive pick notifications Never, Hourly, or Instantly.