PRO System matches will appear as 'Active Picks' displaying the team the match is on, along with the bet type (spread, moneyline, or over/under) and the juice.
In the example below, the Minnesota Twins and Cleveland Indians are triggering as a match for the Contrarian Betting Against Good Team PRO System.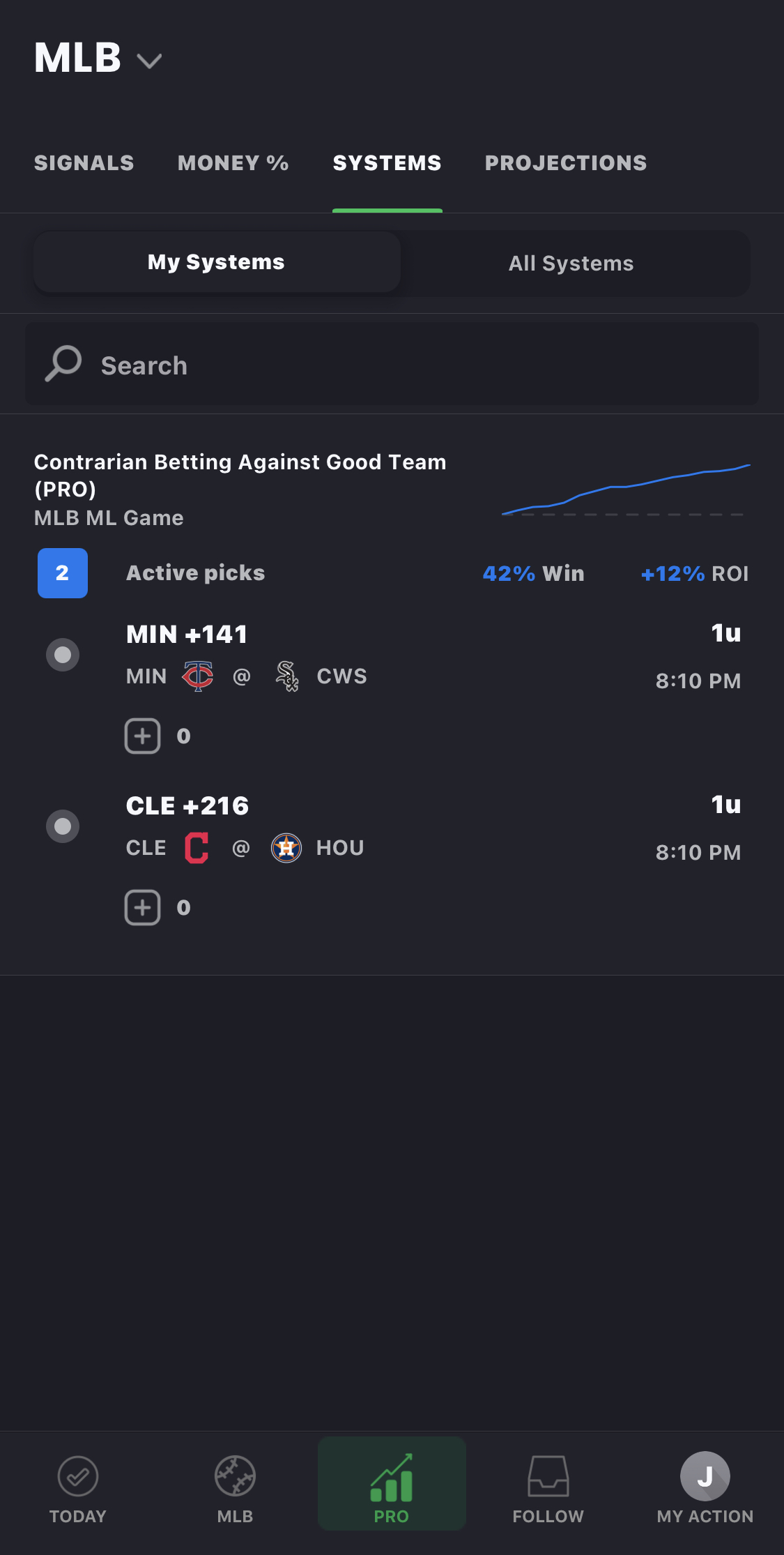 If you make a bet on your matches, you can easily add them to your 'My Action' section by tapping the plus symbol below each of the system matches.
Your unit size will fluctuate based on personal preference and betting system, but all PRO Systems are based on a 1 unit default bet size.