Whether you forgot to submit a bet from a few days ago or simply wish to backlog bets after you've registered for an Action Network account, don't worry you can enter bets from previous events!

All you have to do is navigate to the specific league you're looking for—NBA, NFL, NHL, MLB, etc. Once you've selected a specific league, use the back arrow next to the date in order to filter for previous events.




After you've found the date of the event you wish to track, click into the event to open the game details. Within the game details, there will be a number of Betting Results to choose from. Please note, the bet selections with the green check mark were the winning selections for that betting market.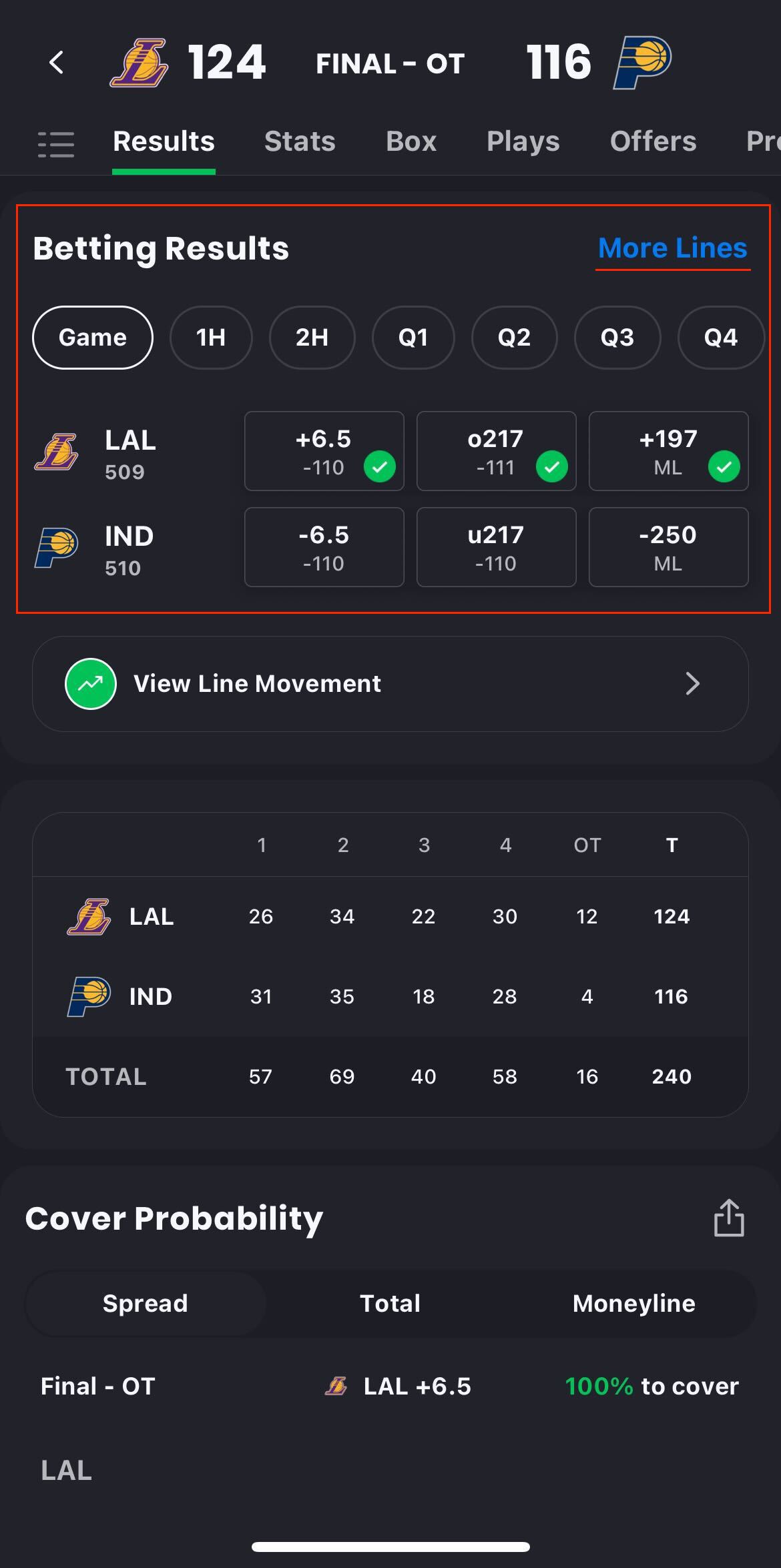 Click on the bet selection you wish to track from the event—this will populate a customizable Betslip. Within the Betslip, you will be able to adjust the following fields: Risk & To Win amount, Spread, and Odds, in addition to having the option to add a note or tag.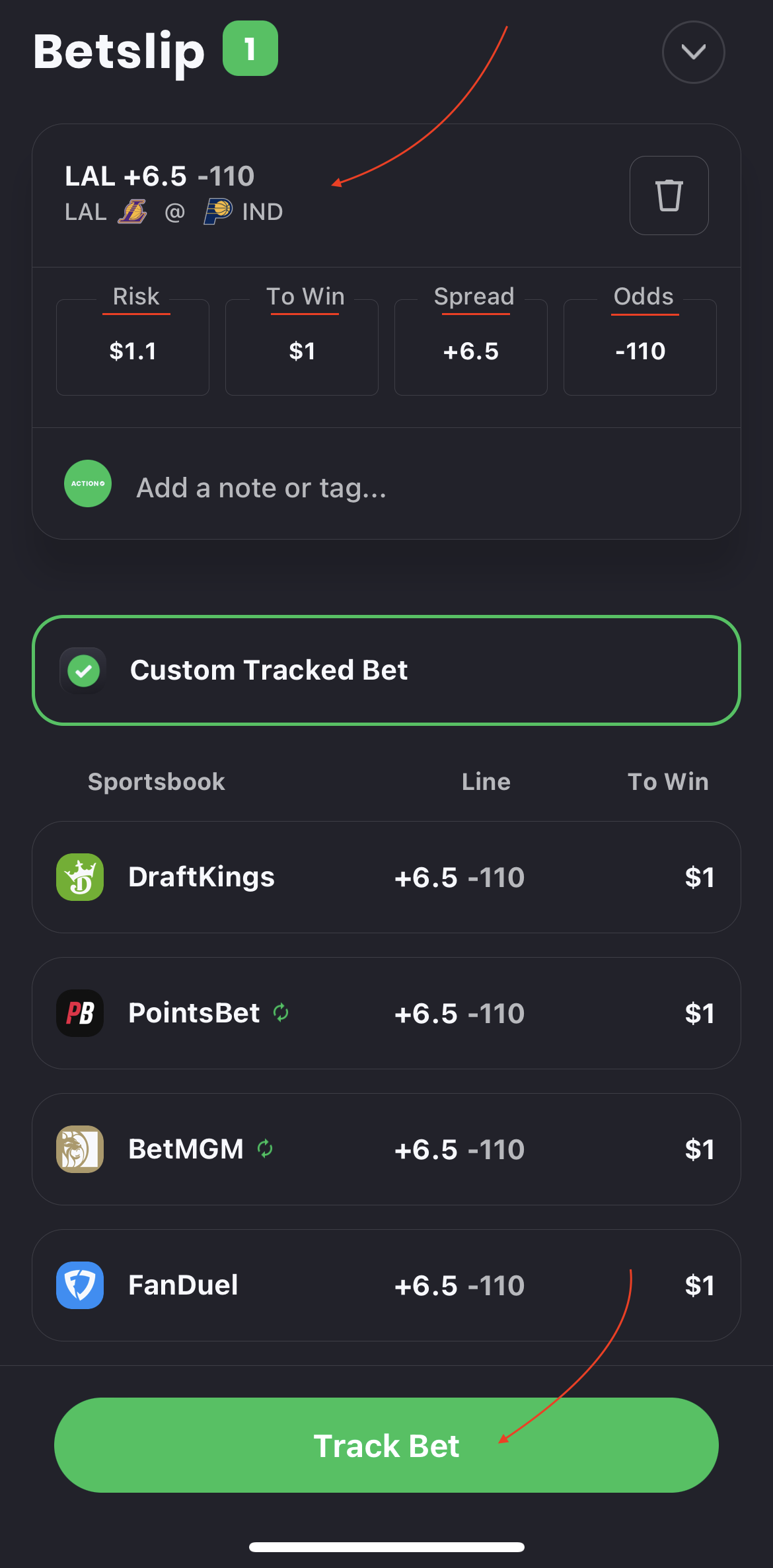 When you've finished editing your Betslip, click Track Bet. Once you track a bet from a previous event, it will appear on your record after a short delay.