If you're having trouble finding first-half bets, team totals, first five-inning lines, and other types of wagers in the app, here's what you can do. Within a game's Preview tab, you will see the standard full game spread, total and moneyline listed. Underneath, you can click on 'More Lines' to find the full selection for that game.
Among the selections are team totals and options for quarter/half/period/innings depending on the sport. You can also find all the player props available for that game. You can toggle through the different wager types by selecting the tabs on the bottom bar.
If you're making multiple bets using the green bet tracking button, you can still find different lines by clicking 'More Lines' on the upper right side of each game or switching the tabs on the bottom bar.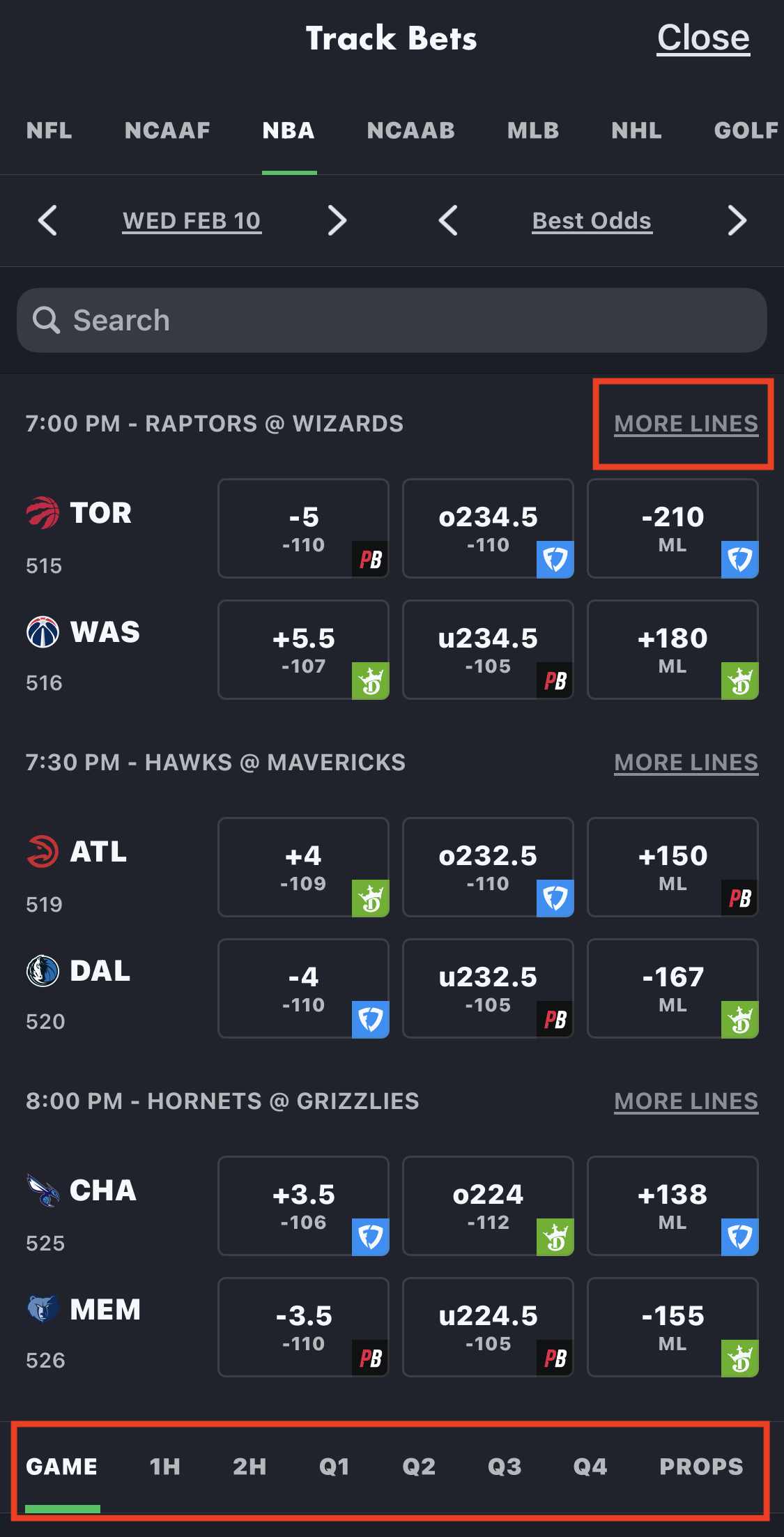 If you still can't find the bet you are looking for, you can follow the steps listed in this article to create a custom pick.