The 'Compare Odds' tab on the actionnetwork.com odds page allows users to easily view odds at their different sportsbooks and see where the best lines are available. Shopping for the best line allows bettors to build their bankroll over the long run by laying less juice, getting better plus-money payouts and getting better lines on spreads and totals.
To learn about the 'Compare Odds' feature in the app, click here.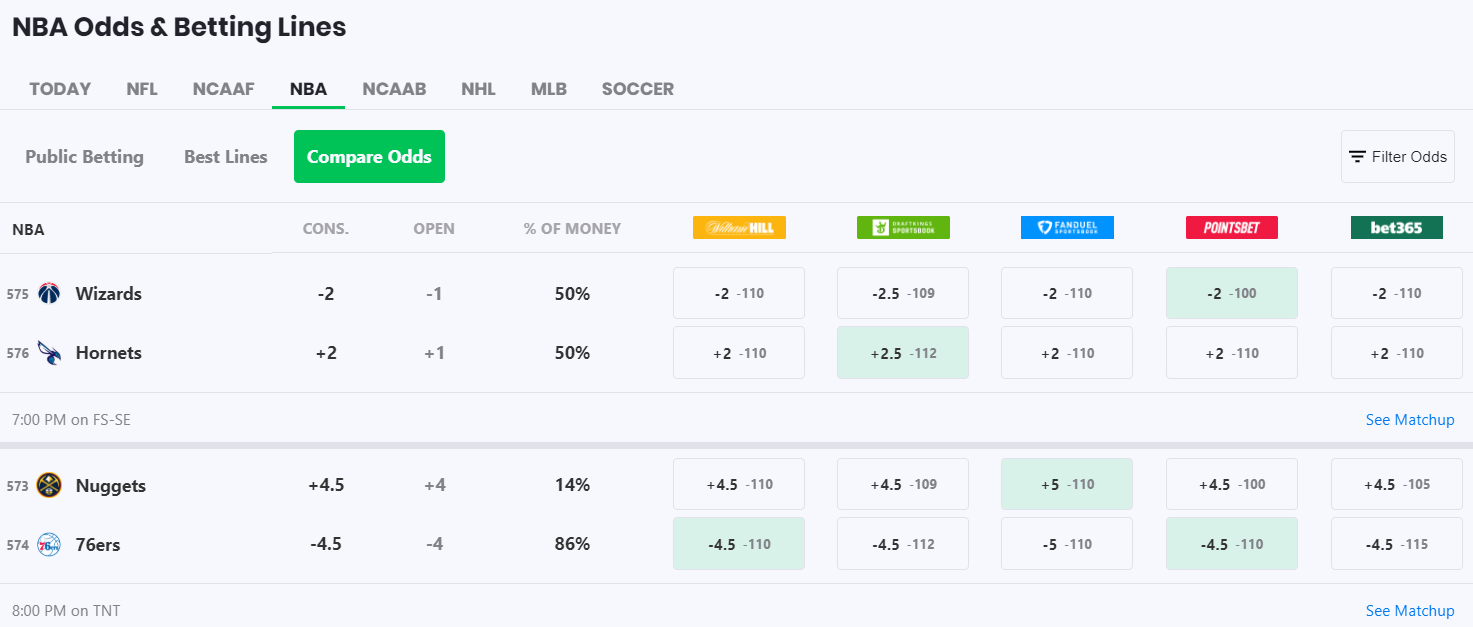 In the example above, there are four potential wagers to make: Wizards, Hornets, Nuggets and 76ers. Four of the five books offer at least one of the best potential choices, with Bet365 being the only exception. If you wanted to bet on the Wizards and 76ers, you could get the best line for both at PointsBet.
If the books shown are not the ones you are looking for, you can adjust them within your settings or by clicking the 'Filter Odds' button on the right side of the screen. You can also toggle between spread, moneyline or total, search for games, change your region and switch between full game lines, first half, first quarter, etc.