To enable/manage your push notifications, go to the My Action tab and select the gear icon in the top left-hand corner.
After selecting the Settings Icon, go to the Alerts Settings section.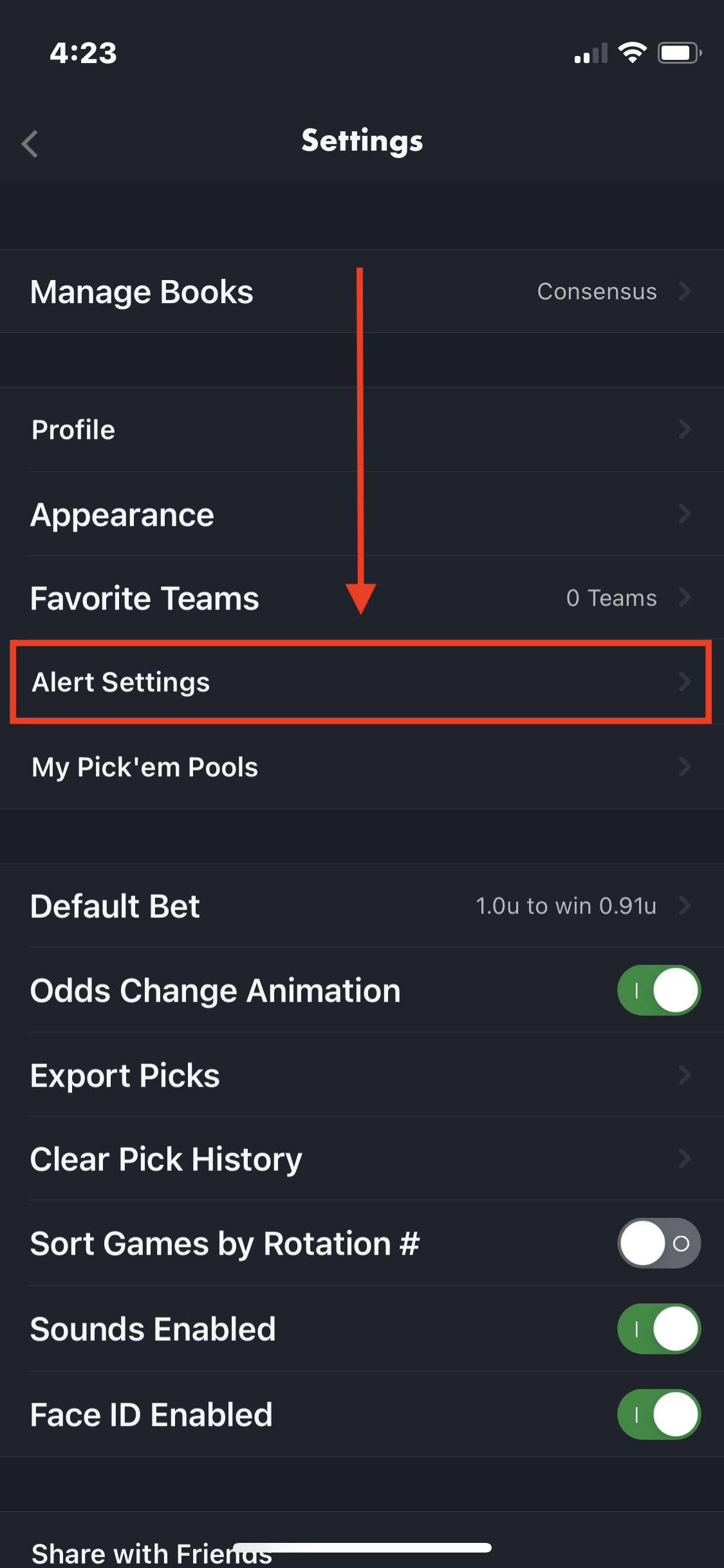 Under this Alerts Settings section, you have the ability to toggle push notifications for 'Bets I'm Tracking', 'Bettors I'm Following', 'Expert Analysis & Previews', and more.